Demon's Crystals is a fast paced local co-op twin stick shooter that has recently been released digitally to Playstation 4 and Xbox One.
The Urican have become comfortable at the top of the food chain, but their world gets flipped upside down when three mysterious beings arrive and possess the locals. Fight your way back to the top and collect as much of your life source (Demon's Crystals) as you can.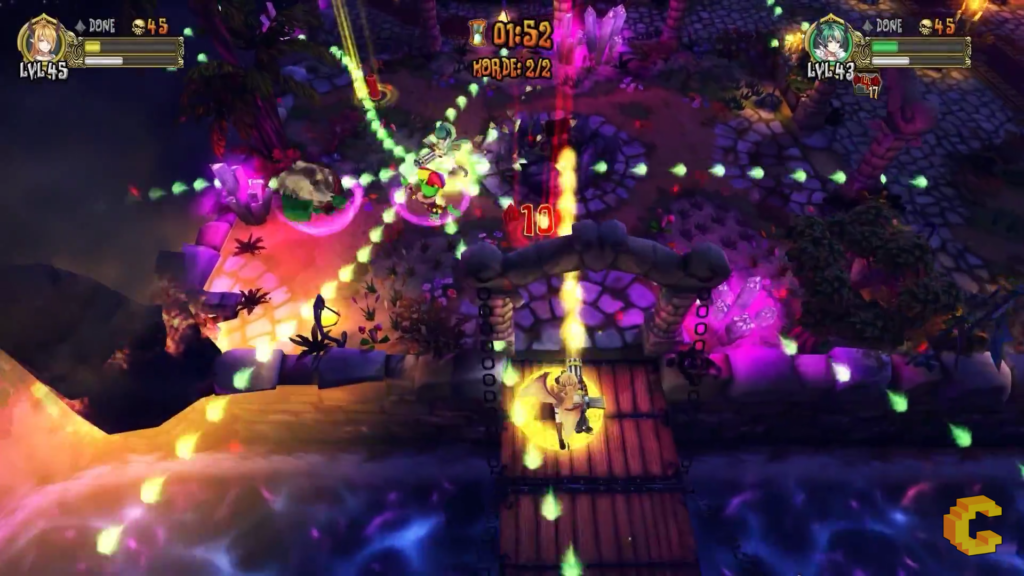 Twin stick shooter fans are gonna feel right at home with this one. Left stick moves you, right stick shoots. All of the many upgrades and abilities equip automatically. And the variety of enemies and traps get more challenging as you progress. And to top it all off there are 8 different game modes for you and your friends to tackle. Definitely my cup of tea (it's good with whiskey).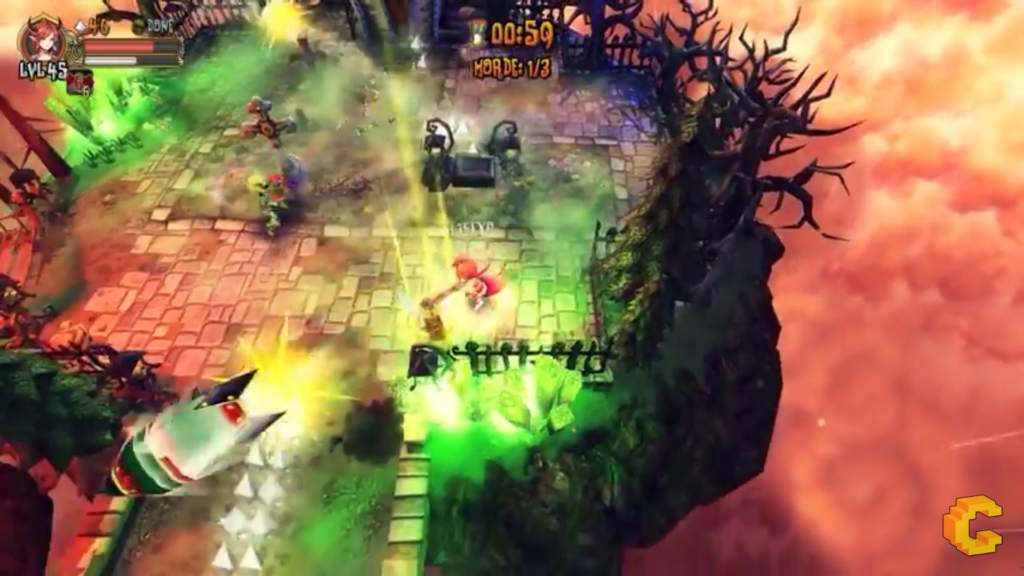 Demon's Crystals is $4.99 and available on Steam, PS4 and Xbox One.
PlayStation 4 EU
https://store.playstation.com/#!/en-gb/games/demon's-crystals/cid=EP1160-CUSA06802_00-DEMONSIEE0000000
PlayStation 4 US
https://store.playstation.com/#!/en-us/games/demon's-crystals/cid=UP1340-CUSA06837_00-DEMONSIEA0000000
Xbox One EU
https://www.microsoft.com/en-GB/store/p/Demon-s-Crystals/C21QTH7T677W
Xbox One US
https://www.microsoft.com/en-US/store/p/Demon-s-Crystals/C21QTH7T677W
Steam
http://store.steampowered.com/app/454610/Demons_Crystals/