You might know Yuri Lowenthal from
any number
of cartoons, video games or live action films, but did you know he's also a published author? He is, and we sat down and spoke with him about the new audiobook version of his noir detective story.
1. You're releasing the podcasts one chapter a week until you're done, right? Is the actual book out already?
It is! For a while now, actually. But every time I go back to the book, I still love it and want to do more with it. My wife Tara said, "Well you're a voice actor. Wouldn't it kind of go without saying that you should release an audiobook version?" She was right, obviously. If you're impatient, though, you can just go to
bugbotpress.com
and buy the book right away. Ever old-fashioned, I like the physical book because it fits in your back pocket.
2. Is the main character really just a crude, sarcastic Yuri?
Ha! In many ways, writing is certainly wish-fulfillment for me. And I've always wanted to be a two-fisted, hardboiled detective, so, sure! Luckily, for this book, I had found a writing partner who had the same fantasy-vision of himself that I did…
3. You're no stranger to voice work, but had you done any other audiobooks before?
Actually, no. It seems like something I should have done, or should be doing, but this is really my first foray into it. I love reading, and playing different characters, though, so it's probably something I'll do again. Although keeping track of all the different characters over the course of a novel– or, not even! This is only a novella! –was the most challenging part for me, I think.
4. What inspired you to release the audiobook in this fashion as opposed to just releasing it all on audible?
I'm in love with the old serials and radio shows, and I know it's kind of anathema in this day and age of binge-consuming media, but I decided to release the audiobook a chapter at a time. Also, I'm often tech-lame, and would have to figure out how to do it on Audible, first! But podcasts I've got a handle on, so it seemed the natural path.
5. What cool new projects do you have coming up for the fans?
Well, I've got another podcast I'm producing that I'm in love with. It's called
YOU ARE AWAITED
, and every week we watch 4 minutes of Mad Max: Fury Road and talk about why it's so awesome. The podcast world is the only place I could get away with a show like that! And I just finished producing the first season of a webseries called BREAKING SILENCE, about normalizing post-traumatic stress in society, an issue that's very close to my heart. You can check out the first season at BreakingSilence.com. More cartoons and video games, most of which I'm not allowed to say anything about until they're released. And I went to Montana to film a Western in December. It was cold, but I got to play a villain, so it was worth it. Keep an eye out for it. It's called ANY BULLET WILL DO.
Thanks Yuri! Lot's of exciting stuff!
Here's an audio message straight from Yuri himself: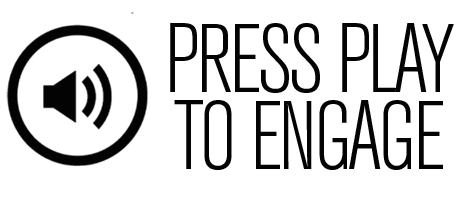 Listen to the audiobook now: