Long-lost Star Wars precursor Black Angel is now on its way to being fleshed out as a feature!
John Rhys Davies (The Lord of the Rings) and Rutger Hauer (Blade Runner) have signed up to be part of the new movie's star-studded cast.
Black Angel: The Feature Film will be shot in an "earthy and authentic style combining high adventure with high drama" in a similar vein to The Lord of the Rings and The Hunger Games.
Production slated to begin in September this year with shooting locations set to include Morocco, Belgium, Hungary and Scotland.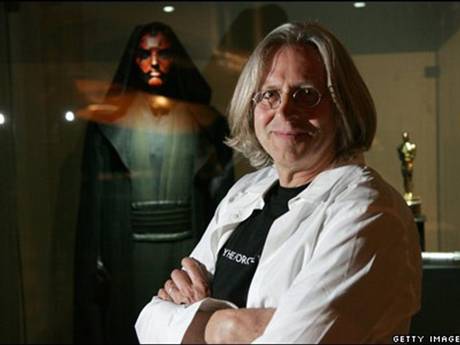 Christian is asking fans to join the production process by donating on crowdfunding platform Indiegogo. The campaign goes live today and will run for 45 days, with a target of $100,000.
Contributors will be rewarded with exclusive perks, including the opportunity to own a piece of film negative from Star Wars: A New Hope, given to Christian by George Lucas himself! Oh, and let's not forget, $5,000 and you get a speaking role in the film!!
Black Angel first screened as a short film alongside Star Wars: The Empire Strikes Back in 1980, and you can watch it in full here: